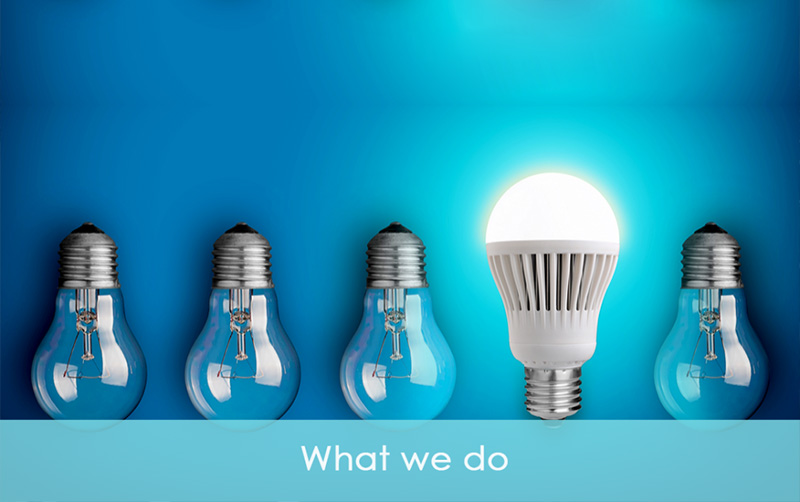 What we do?
We are first to understand new technologies and to introduce commercial models that enable our customers to improve their energy usage and save money. Our focus is to provide commercially viable models that enable our customers to generate long term revenue streams.
We trust in applying innovative business models like Pay-As-You-Save, Performance base contracting, providing highest value to the customer and also providing lowest life cycle cost through innovative service models.
We are partnered with International Energy Leaders and our energetic team are on a mission to prevent energy wastage through Internet of Things and Artificial Intelligence across all verticals .